<< Back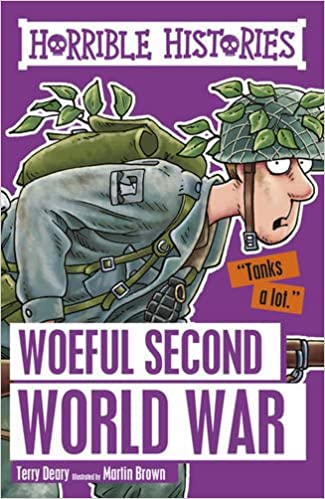 Horrible Histories- The woeful second world war
Author: Terry Deary
Format: paperback
Age: Ages 8 Plus
In Stock
Add to Wishlist
Add to Cart
Quick Overview
Refreshed, renewed, reloaded!
All the foul facts about the Woeful Second World War are ready to uncover, including:
why the blitzed Brits ate chicken-fruit, sinkers and nutty
what really happened in Dad's Army
and how to make a rude noise with a gas mask.
As featured on BBC Bitesize, and refreshed with a fantastic new design, these bestselling titles are sure to be a huge hit with yet another generation of Terry Deary fans.